Projects
Experimental Electric Violin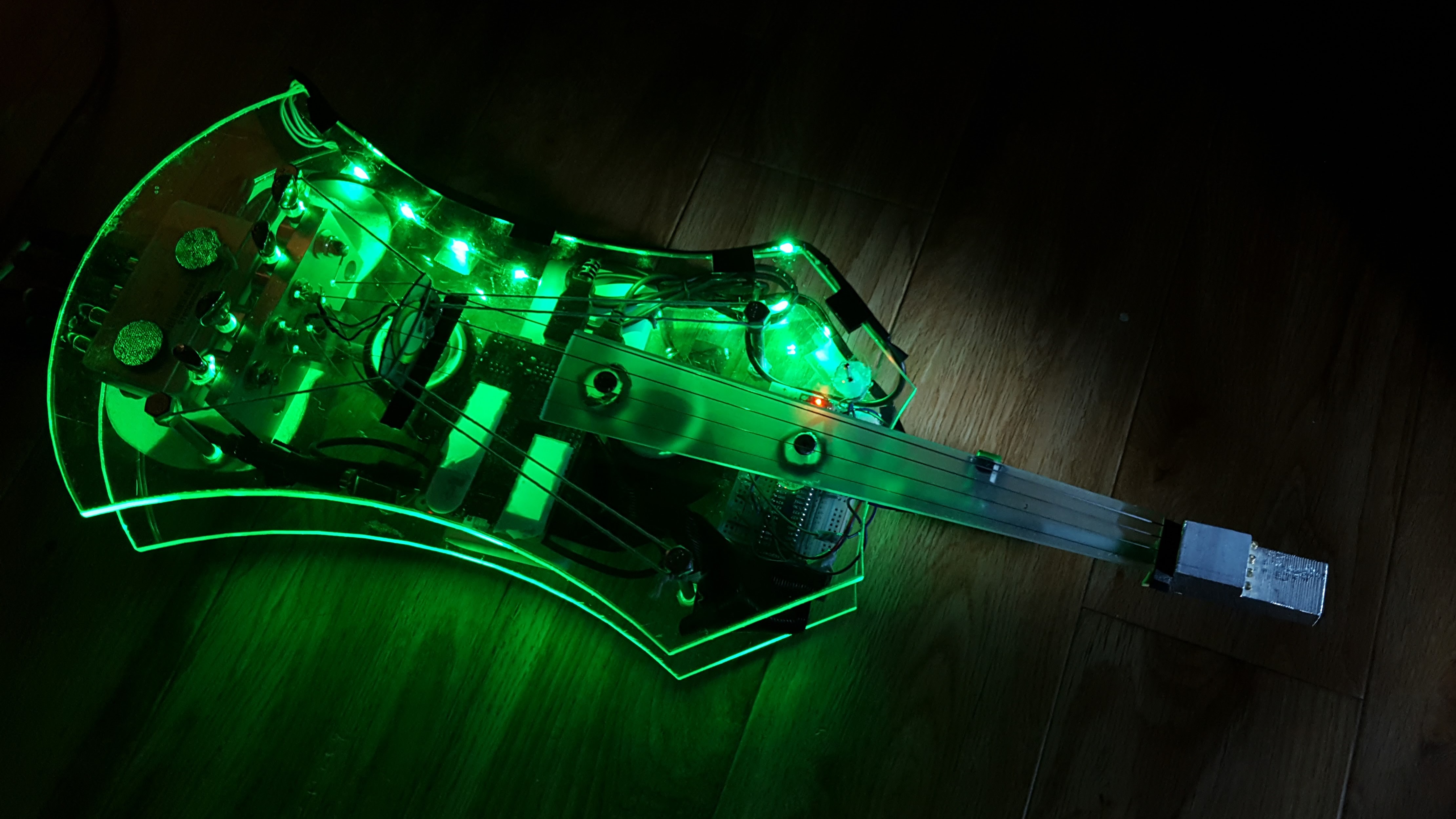 Constructed out of acrylic, this violin includes an inbuilt microcomputer for dynamic effects including reverb and phaser along with a distortion effect based on the player's movement, guaged by an IMU sensor.

The inbuilt microcomputer is a Raspberry Pi running a Python audio processing script based off of the Pyo audio processing library. The body construction was built using tools from the Wilson Student Team Project Center and the Taubman College of Architecture.

View this project in more detail in our video here! View more photos in our album here!
Lego Bass Guitar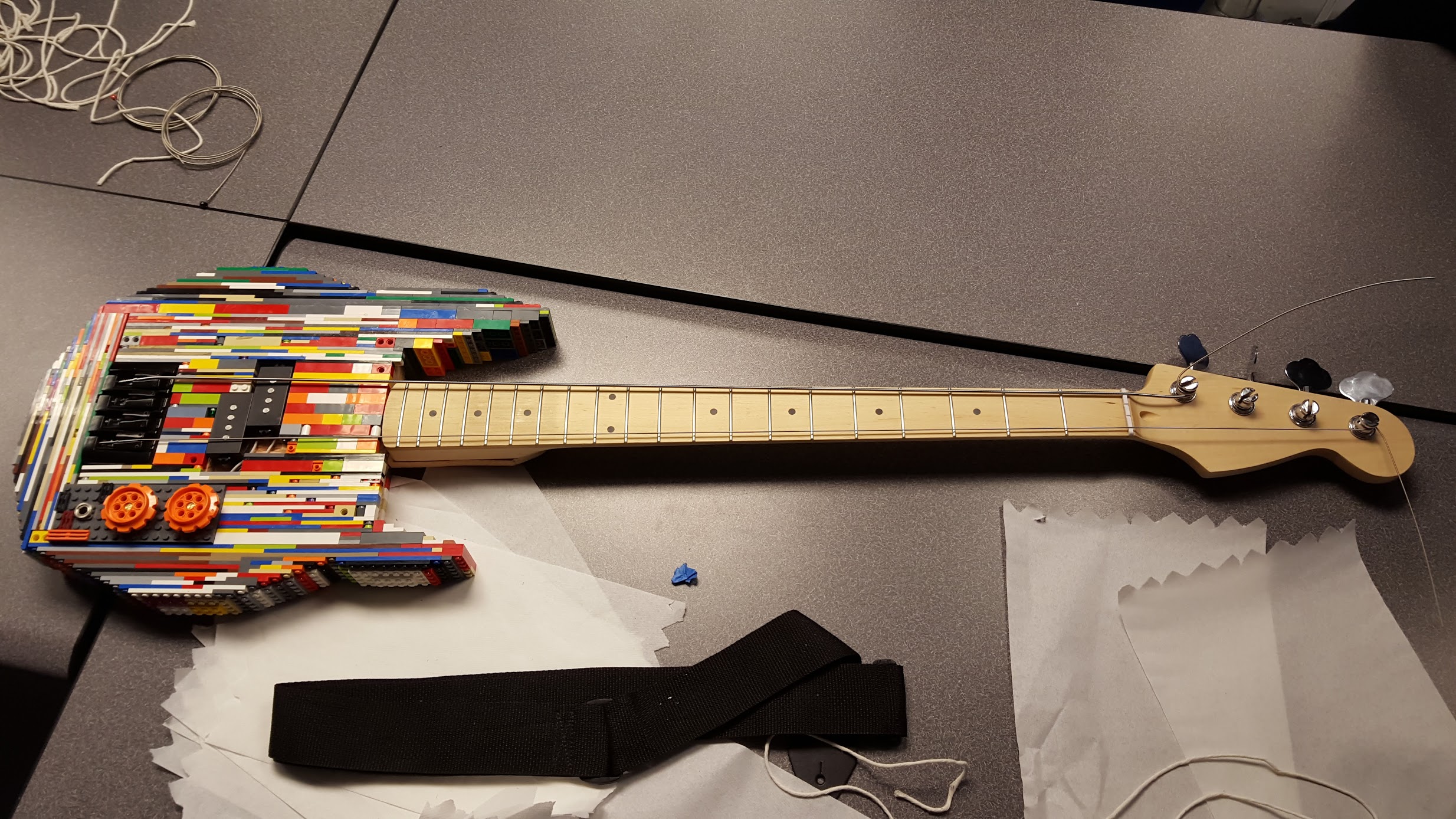 Our Lego Bass Guitar is an electric bass guitar designed by John McIreney (class of 2016) The body of the guitar consists of a wooden core for structural support, while secured LEGO pieces give the instrument its classic shape.

The project was assembled using woodworking facilities in STAMPS School of Art and Design. This instrument is a fully functional 4-string electric bass guitar and was performed at concerts in May of 2016.
PVC Pipe Keyboard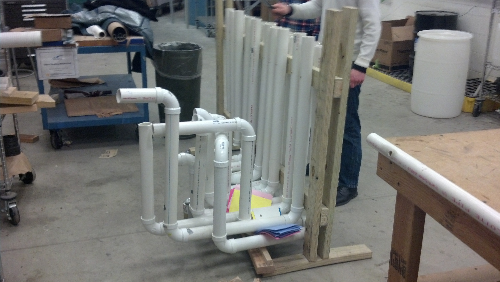 Our PVC Instrument is a low cost instrument that uses a simple formula relating tube length and diameter to note frequency. Using this formula we created a two octave instrument providing a wide range of musical possibilities.

In order to find the best tone, we glued dense foam to the end of paint scrapers. The foam gives us a level playing surface and produces the best tone from the instrument. The PVC Instrument is played with the same musical arrangement as a piano or keyboard.
Mahler Hammer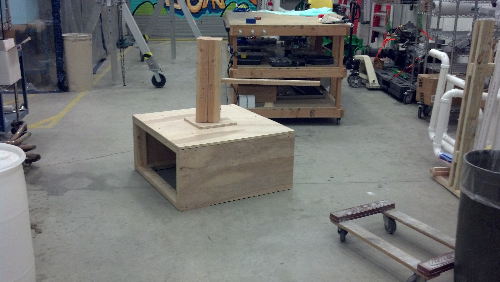 The Mahler Hammer was built for one purpose: noise. The giant framework is designed to take heavy blows from a very large hammer. The result of this is an incredibly deep, loud note that can fill an entire auditorium.

The hammer was made using an axe handle and four pieces of 4x4, to provide a very large striking capacity. The strong design of the box ensures that it will survive through repeated blows.